Discover EXE is a tool that allows obtain valuable business information from data that otherwise would be discarded or ignored. This level of knowledge will help you develop strategies and concrete actions that will drive the growth of your organization.
Transforms Big Data data, into valuable information for private and public organizations
Get and use information that wasn't known or wasn't using
Predicting market developments
Discover fraud by users
Better Meet Users
It allows analysis capabilities evolve
Transforms data into knowledge
It presents the information as a new input to the high command and decision-making
Features
The personalized attention against eventualities and industry knowledge are now possible through the use of big data tool EXEDiscover.
Sets datasets, which can be viewed via API.
It allows processing large data volumes.
Value obtained from the formulation of right questions and modeling them into a tool for obtaining information.
It allows you to configure different type of charts.
These are configured to be exploited via API.
Allows benefit from the speed and the ability to view information in real time and respond to certain events.
Through the implementation of data analysis tools from multiple sources, which historically they have not been discarded as internet, mobile devices and social media, companies can revolutionize their way to position themselves in the market."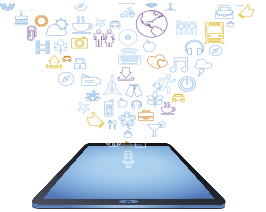 Plans Sale
| | Express | Executive | Full |
| --- | --- | --- | --- |
| ETL Powered and managed by EXE | X | X | X |
| Industry databases | x | x | |
| limited graphics | x | | |
| General documentation | x | x | X |
| video tutorials | x | x | x |
| Time limited license | x | | |
| Documentation by industry | | x | x |
| Ability to broaden the base of requirements | | x | x |
| Videos by industry | | x | x |
| Consultancy in Business Intelligence for obtaining info. | | | x |
| counseling T.I. for handling tool | | | x |
Success Stories
Agency Quality Education The problem: information scattered in different data engines. Unclear about the "how" to get the information. Information with different levels of maturity. Large volumes of information. The need: Creating a single repository of information, where: Should be allowed access to information concerning the establishments in which they belong (Directors and holders, now, called users). Over 1TB of data distributed in different media. More of 20.000 Estimated users nationwide Creating a data model to develop a Data Mart ... Seguir leyendo
Contact
For more information of this product, Please complete the following contact form:

Request a demo