Monitoring platform enables performance management technology platforms, operating systems, software or technological tools of each organization or company.
Ensure that all information systems work with a high level of performance, alerting or preventing overload of work on systems, warning of a malfunction.
Allows proper administration of equipment, reducing operating costs.
Features
The Administration and Monitoring IT, It allows the organization:
Ensure that all systems work with high performance.
Prevent overload of work on preventing systems from falling or stop working.
Reduce costs associated technology acquisition, previously planned purchases. Tapering to a 10% IT investment costs.
Improve the quality of their services.
Reduce operating costs, It offers fixed and known costs.
Reduce risks associated lack of capacity.
Capacity Planning
When companies grow, probably they will find the "happy problem" that do not have sufficient technological capacity to deliver as many services or sell their products if too much demand.
For this there is the Capacity Plan, a plan that has a current analysis of the technological base of the company to see long-term operation, this includes growth projections, possible new acquisitions or upgrades of systems or computers.
This planning is done based on an analysis and this analysis should be somewhat effective operating time which will serve to make more accurate planning, that is to say, the longer the company will analyze running, will more accurately Capacity Plan. schedules may be made to 1, 2 O 5 años.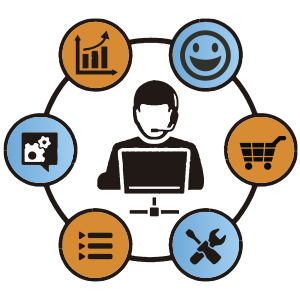 Plans Sale
| | Express | Executive | Full | Premium |
| --- | --- | --- | --- | --- |
| EXE Professional Security Consulting | X | X | X | x |
| Design monitoring system | | X | X | x |
| Implementation of the monitoring system | | | x | x |
| Performance analysis technology platforms | | | X | x |
| Capacity Planning | | | | x |
Success Stories
CONICYT asegura su plataforma tecnológica Desde 2014, cuando CONICYT se acercó a EXE por problemas que tenía con su plataforma tecnológica, no tenía visibilidad de sus recursos, no le estaba siendo fácil su administración ni su gestión. Safety equipment EXE service designed especially for IT Monitor CONICYT, con el fin de conocer el desempeño de sus plataformas tecnológicas, que corresponden a sus sistemas operativos, softwares propios y herramientas tecnológicas utilizados en cada área. Para lograr esto, a survey was conducted of all ... Seguir leyendo
Contact
For further information on the management and monitoring IT, Please complete the following contact form: