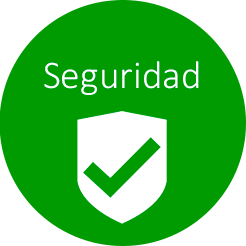 We provide a comprehensive service to institutions accompanying, guiding and adapting to their needs, while complying with current legislation.
Services oriented to define policies and procedures for information security, business continuity planning and security technology, whatever its category.
The security team mitigates risk EXE, using methodologies supported by industry and fulfilling four pillars: confidentiality, availability, integrity and authenticity.

Computer analyzes of an institution, looking for vulnerable systems to identify and provide internal and external threats. Improved levels of information security organization that manages and mitigates the risks associated with IT vulnerabilities.
View Product

Management System Information Security, that seeks to maintain adequate levels of integrity, availability and confidentiality of information assets. Saves costs and reduces data loss threats of criminal origin, physical or negligence.
View Product

Management plan, reaction and recovery from crisis, facing the company, preparing to continue their business. Improved adaptability to any problem affecting the continuity and reduces the losses associated with a crisis or disaster.
View Product

Monitoring system which is designed especially for each organization, in order to determine the performance of technology platforms that are used in each area. Verify that all systems work with high performance and improved service quality.
View Product