EXE Interoperability simplifies the management of computer systems
Ensures the correct transmission and facilitates information. The whole organization at a click
Security improves, handling the same information systems
Features
Interoperability EXE creates a framework that allows organizations to transfer the correct information, either between different institutions or different areas within the same organization, within the existing legal framework.
It is created from the difficulties some companies to make use of the information generated in some other area, or ignorance of this information.
EXE develops Management Framework, which allows coordinate efforts, standardizing and systematizing activities, through:
Defining a Policy and regulatory framework Interoperability
Construction of a Guide for interoperability face to customers and users
And with a methodology for proper management interoperability services as the main structure.
This service is adaptable to each institution, scalable according to the needs of interoperability, and it is created based on what already exists in the organization, coordinating people, processes and services.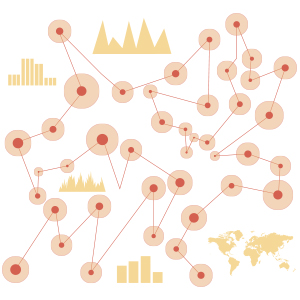 Plans Sale
| | Executive | Full |
| --- | --- | --- |
| Management consulting professional EXE | X | X |
| Policy report, guidance and methodology for Interoperability | X | X |
| Report Deployment Framework for Interoperability | | x |
Success Stories
Ministerio de Educación – MINEDUC THE PROBLEM Lack of a clear process for developing services. Lack of a policy for interoperability. Lack of standardization of services and reuse. Need to use existing legislation and international references RESULTS OBTAINED Politics, Guidance and methodology interoperability. Catalog requirements interoperability. 32 templates. Tools and supporting documentation. Assessment document initiatives. Interoperability monitoring reports. Technical Annex interoperability agreement. Training material. LIFTING AND DESIGN Meetings to identify requirements and services. Defining organic and profiles. identify sheets. Elaborate design report CONSTRUCTION Development of Framework Development of procedures. The creation of ... Seguir leyendo
Contact
For more information of this product, Please complete the following contact form: