IT Architecture lowers costs in the development of solutions and applications
Increased productivity, for better integration and scaling
Delivery tools for decision-making
It facilitates innovation in the processes of the organization
Features
IT service architecture is a guiding tool to establish a technological system and a guide for the design and development of solutions.
A single regulatory framework in the company, It is including the most efficient operating system for each type of organization, each computer of the institution will operate under the same program, the same tools will be used in all areas, and stored processes and information processing have privileges for each position and function.
EXE Architecture IT standardizes all technologies, databases, current and future projects procedures so that everyone is under the same regulatory framework and can be handled in the same way, reducing errors that can cause confusion between the two different systems management.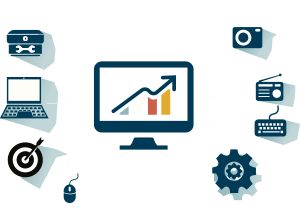 Plans Sale
| | Express | Executive | Full |
| --- | --- | --- | --- |
| Management consulting professional EXE | X | X | X |
| IT Architecture conceptual model | | X | X |
| Institutionalization Plan | | x | x |
| Display System Architecture | | x | X |
| Report deployment Architecture | | | x |
| Architecture designed accompaniment | | | x |
Success Stories
Ministerio de Educación – MINEDUC THE PROBLEM High diversity of systems. Complexity for integration of systems and platforms. Lack of technological addressing. Investments without anticipated return. High cost of new projects. RESULTS OBTAINED Catalog processes and requirements. Cadastral systems. Conceptual model of IT architecture. Pattern catalog systems. Strategic guidelines for deployment. CHARACTERIZATION OF BUSINESS. Identify the attributes of each process. Supplies, products, customers and associated support services. Characterization of core business processes: Delivery of benefits. Budget Execution. interoperability. Data management. IT project development IT CAPABILITIES Through meetings with the operations area and the area of ​​initiatives to identify ... Seguir leyendo
Ministerio de Educación Ministerio de Educación, Chile's goverment. Development of IT Architecture The methodology used divided this advice 3 stages: characterization business, IT capabilities and design of an enterprise architecture. The first stage of the business characterization identified the main attributes of the processes, their inputs, their products, its customers and required support services. They were identified 9 macro core business processes, realize that the main value chains within the organization. These are: Delivery of benefits. Budget Execution. Management ... Seguir leyendo
Contact
To request more information about EXE IT Architecture, Please complete the following contact form: